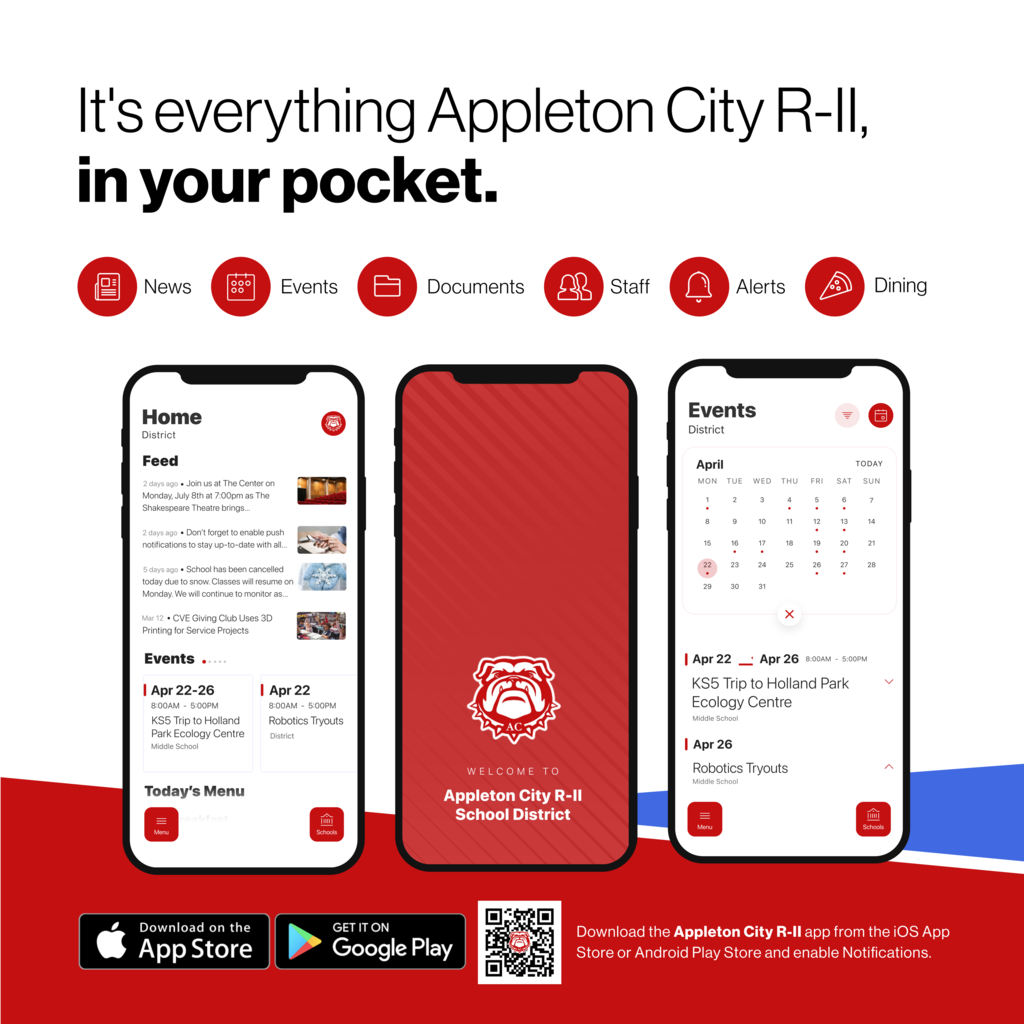 Congratulations to all of our Appleton City Elementary May STAR Students of the Month! Hailey Grishow, Liam Whaley, Landon Engeman, Maverick Browning, Lynnex Boin, Abram Wraight, Emma Parker, and Ella Siegismund!

Congratulations to Mrs. Campos's 4th Grade for receiving the Best Classroom Attendance Award for the 2002-23 School Year!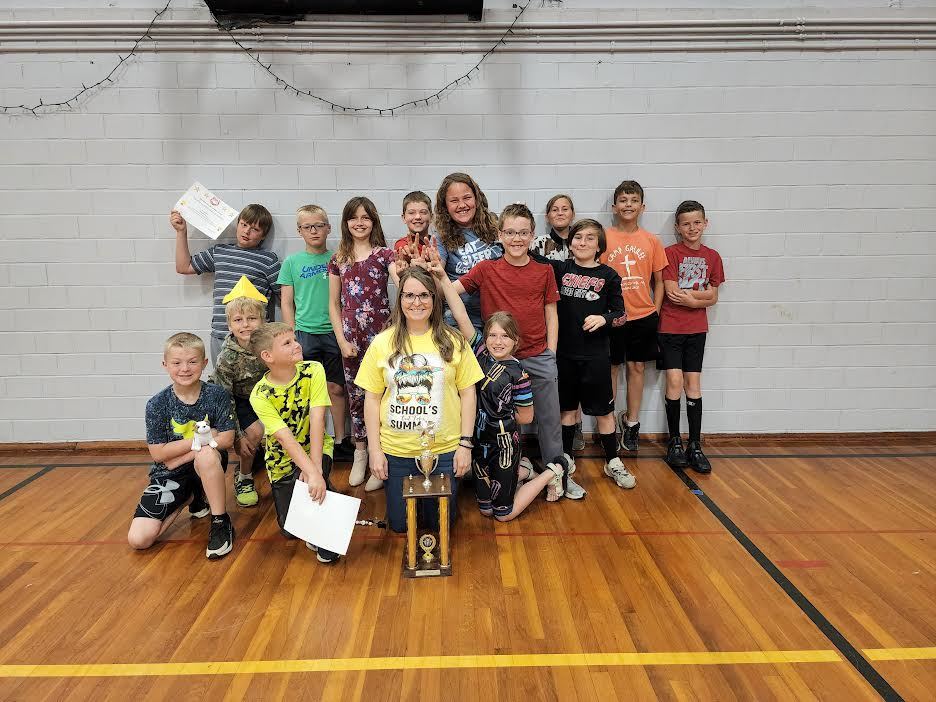 Congratulations to Baylor Moore for receiving the "Awesome Attitude" Award for the 2022-23 school year!

Congratulations to Bentley Moore on receiving the "Most Musical" award of the year!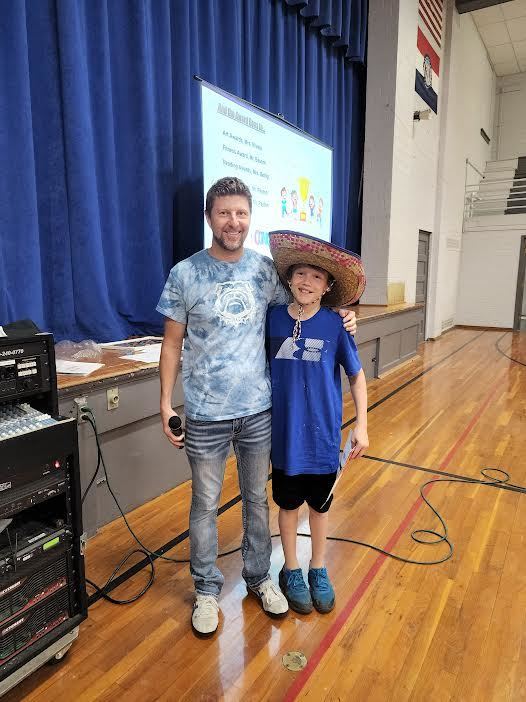 Congratulations to all of our Appleton City Elementary Perfect and Excellent Attendance Award Recipients! Excellent Attendance: To qualify for Excellent Attendance for the year, a student may miss up to 2 days of school. Perfect Attendance: To qualify for Perfect Attendance for the year a student must be in school every day, cannot leave before 2:00 or be tardy more than 2 times in the year. Excellent Attendance: Kylee Farmer Jakoda Kranz Aria Payton Tate Hawkins Ella Siegismund Ryan Tindall Kenzie Bourland Knox Knight Nora Preston Macie Dains Perfect Attendance: William Deel Lawrence Weisbach Luke Bolton Charles Deel Grant Tindall Allie McEwan Addie Tindall Everlee Sage Elaina Bolton

Congratulations to all of our Appleton City Elementary 2nd Semester Honor Roll Students! B Honor Roll - all A and B report card A Honor Roll - all A report card (no more than 1 B) *President's Awards for Educational Excellence This award is given to students who maintain an A average in grades 5th grade. They must also meet a high standard of performance and be recommended by their teacher and principal. Recipients will receive an award Certificate signed by the President of the United States. A Honor Roll 2nd Grade Luke Bolton Maverick Browning Deborah Cole Charles Deel Tate Hawkins Fischer Heiman Reese Heiman Gunner Herda Hudson Logan Bentley Nieder Brant Preston Brecken Sprinkle Grant Tindall 3rd Grade Lynnex Boin Leon Campos Haygen Grishow Deklynn Loney Trapper McCollum Thadius Moore Hunter Moss Finley Nold Aria Payton Gage Pettyjohn Tyson Phillips Arlo Sage Kinsley-Jane Thompson Wyatt Wilson 4th Grade - Campos Bryan Archambault William Deel Kylee Farmer Harper Grishow Weston Scotten Grady Strope 4th Grade - Piepmeier Kenzie Bourland Bryce Eaton William Hellwig Landon Jackson - Steward Erin Leiber Liam Logan Emma Parker Luke Poole Drake Powell Clayton Scott Reid Stephan Harper Stoddard Korbyn Thomas 5th Grade Jaxen Aller * Riess Cook Draya Fennewald* Colton Hawkins* Bentley Moore Maicyn Oehring* Everlee Sage* Ryan Tindall *President's Award Recipient B Honor Roll 2nd Grade David Barbeau Keagan Whaley 3rd Grade Grayson Austin Liam Heiserman Britton Thomas 5th Grade Audrina Campos Easton Gwinn Melynn Park Bentley Quincey Trayse Schiereck Ella Siegismund Eric Weisbach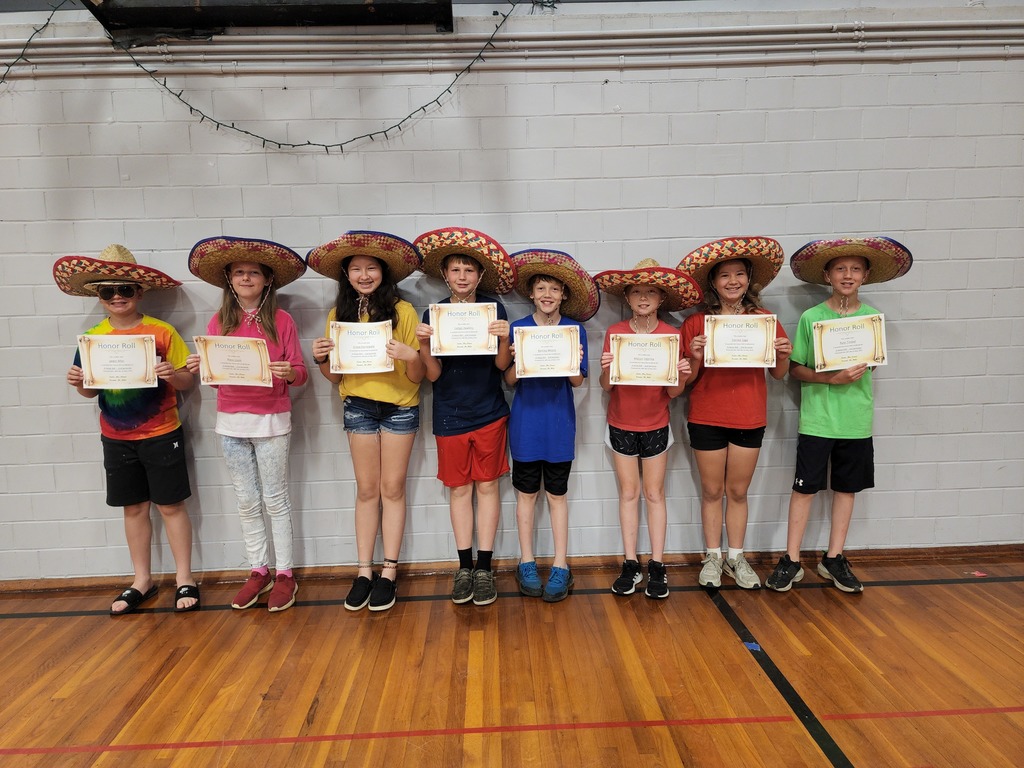 The AC R-2 School District has the following openings for the 2023-2024 school year: High School Social Studies Paraprofessional Please contact Sarah Miller, Superintendent with questions by email at
[email protected]
or by phone at 660-476-2161. Applications can be found on our district website at
www.appletoncity.k12.mo.us
under the Board of Education, Employment Opportunities tab.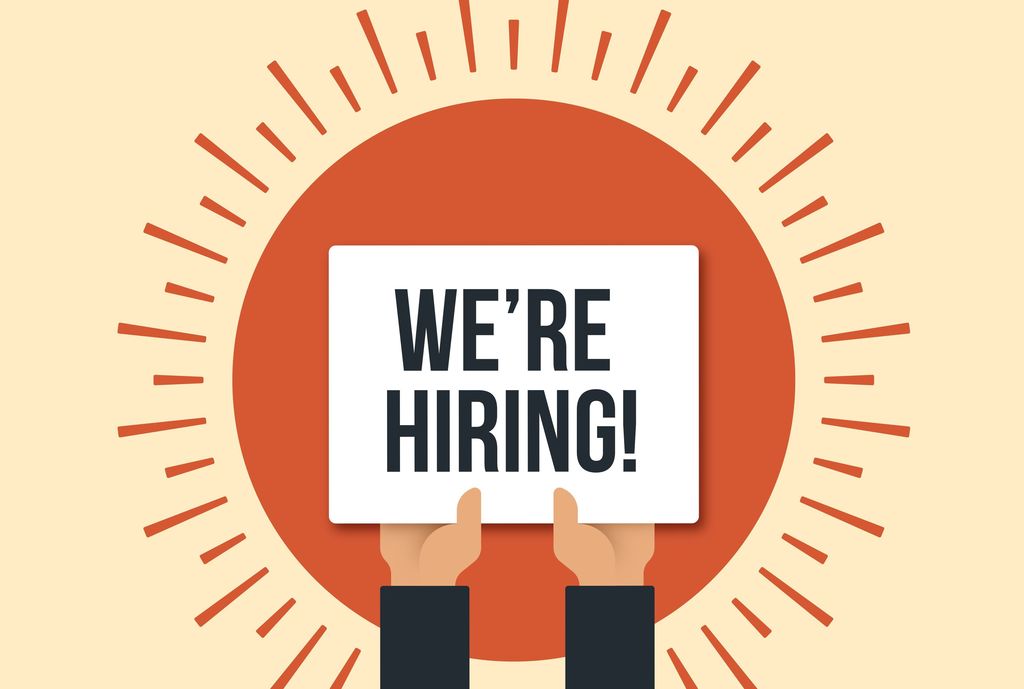 Congratulations, AC Bulldog boys for their runner-up district tournament finish. Great season boys!!

Our 4th Grade Students did an outstanding job with their Famous Missourians presentations this morning! Congratulations to all!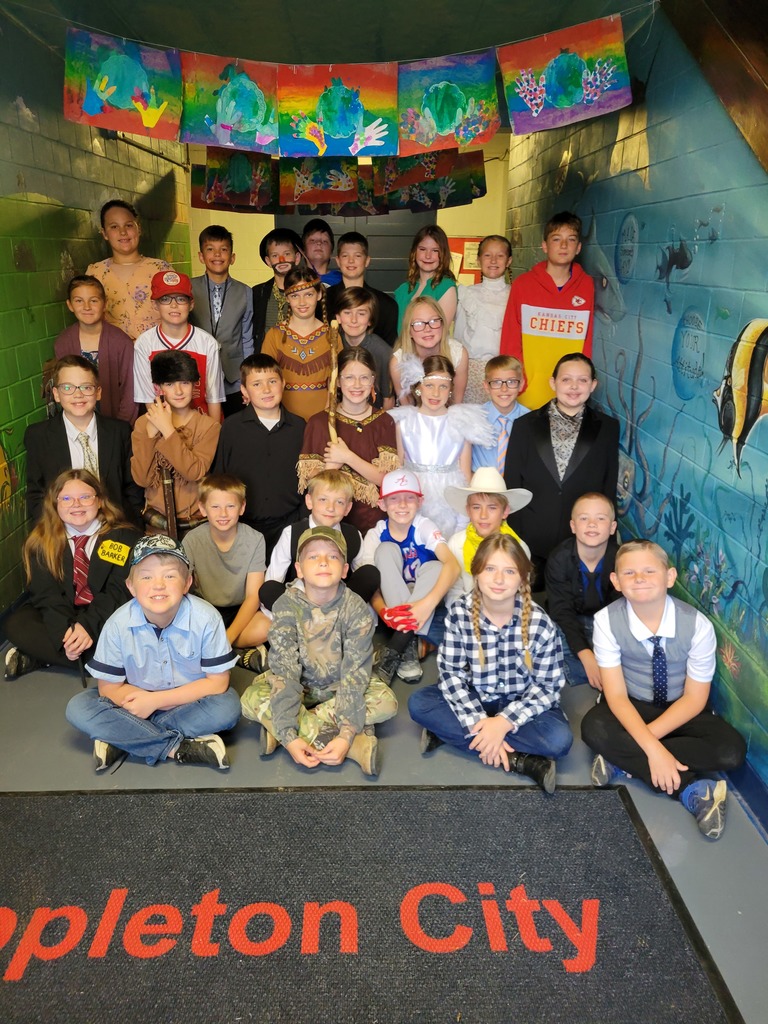 Elementary Parents, What you need to know for the last week of school… Tuesday, May 16th 9:30am - 10:30am - 4th grade parents are invited to come view the Famous Missourians Displays in the East / Elementary Gym. Tuesday, May 16th 6:00pm Doors Open for the Fine Arts Festival 6:00pm - 6:20pm - View Student Artwork throughout the building 6:20pm - Students report to their assigned classrooms 6:30pm - Music Concert starts. Please note: Students should wear jeans or jean shorts, bright colored shirts and tennis shoes for the concert. Wednesday, May 17th 12:00noon Field Day! Parents are welcome to join us! Students should wear comfortable clothing and shoes appropriate for being outside for the afternoon. Thursday, May 18th Last Day of School! 3:25pm dismissal Have a great Summer! (Summer school starts Tuesday, May 30th! If your student would like to attend, but is not yet registered, it's NOT TOO LATE!!!) Appleton City Elementary

Today is National School Nurse Appreciation Day! We want to thank our nurse, Nikki Piepmeier, for taking care of our students each day. We appreciate all she does!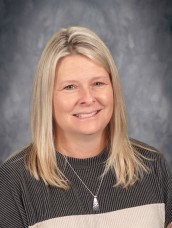 Come by Fika this morning and buy some yummy baked goods and help send the 2 FCCLA members to the National Competition this summer. Win-win!!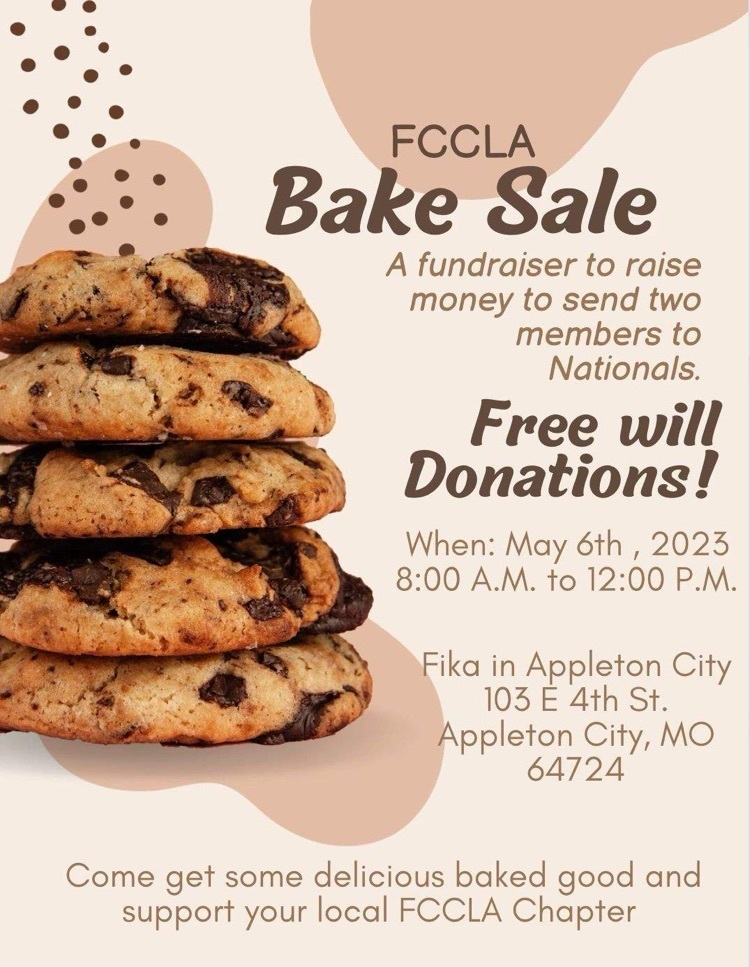 We have some amazingly talented students here at Appleton City! We were able to honor many talented students and their accomplishments in the Arts, Band, and Industrial Arts at our Fine Arts Banquet this evening. Thank you to Mrs. Rivera, Mr. Swisher, Dr. Yancey, and Coach Bourland for all of their work with our amazing students. Proud to be a Bulldog!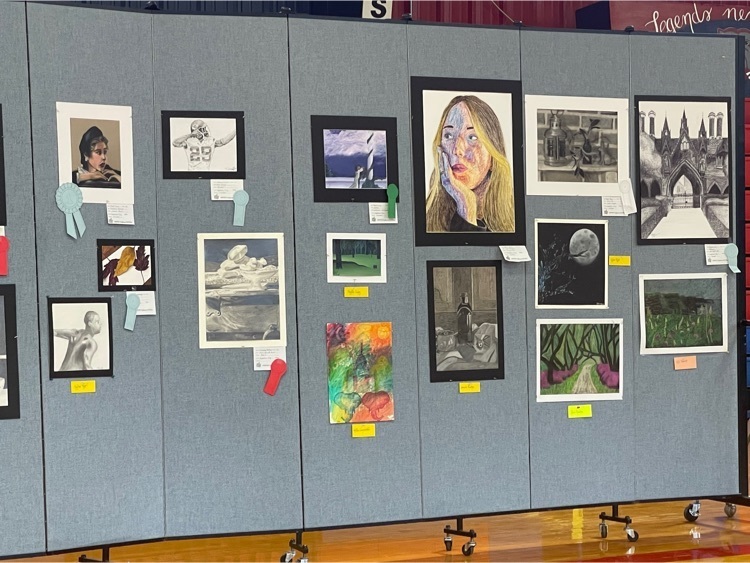 Happy School Lunch Hero Day to these 4 great ladies! These ladies work hard every day to serve our students with a smile. They help to make breakfast and lunch time a favorite time of day for our students. Thank you Bridget Mount, Sara Green, Jean Harris, and Beth Munsterman for all you do. You're superheroes to us!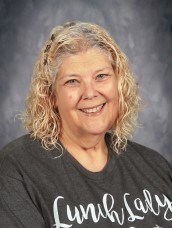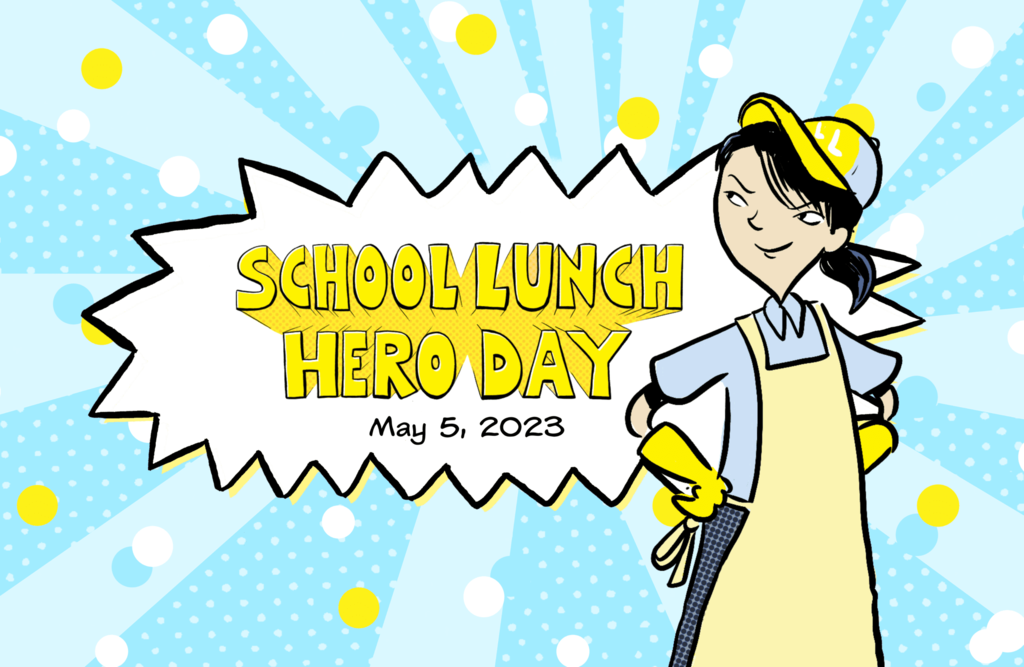 Congratulations to our April AC Junior High and High School Students of the Month: JH : Lacy Smith, Adelyn Hawkins, and Allison Fennewald. HS: Coy Stephan, Dawson Hoagland, and LeeAnna Parks.

We are excited to announce our new principal for the 2023-2024 school year. Amy Youngblood will be joining the Bulldog family next year. She has served many roles in education at both the classroom and state level. We are excited to have her on staff next year! Welcome!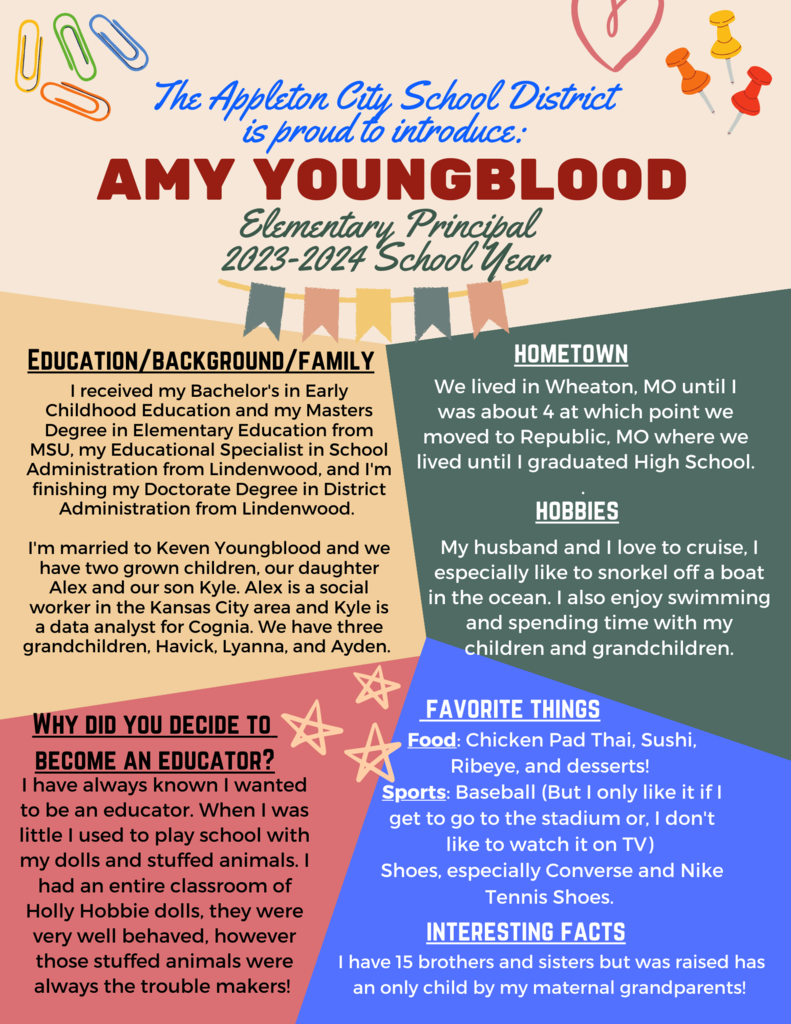 All are invited to attend!!

The Appleton City FCCLA is bringing the Community Blood Center blood drive back! Scan the QR code or sign up at
https://donate.savealifenow.org/donor/schedules/drive_schedule/80267
today! If no appointments are available, please email Dallas Gutshall at
[email protected]
. We are only 21 donors away from our goal. Please help our chapter help our community! The Community Blood Center provides the blood for our hospital in town and several neighboring communities. Since COVID-19, there has been a shortage of blood supplies. Please share info with as many people as possible. This is a wonderful opportunity to give toward a very worthy cause.

Our New Teacher Spotlight is Brittani Bartz! Brittani will be serving as an Elementary Teacher starting in the 2023-2024 school year. She was a student teacher for us a few years ago. We are happy to have her back!