JH Volleyball takes on Rich Hill and Archie tonight beginning at 5:30 pm. Game is at Rich Hill. Best of luck, ladies!

JH/JV Football kicks off at 5:30 pm tonight in Liberal. Good luck, boys!

Let's pack the gym again tonight and show some Bulldog Pride! Game time is 5:30 pm.

Just like Barbie, our seniors can be anything! This week, in addition to homecoming, our seniors are celebrating Apply Week with our RootEd Advisor, Mrs. Deel. During Apply Week our seniors are completing college, career, military, and scholarship applications. #RootEd #RootEdMissouri #ApplyMissouri #ApplyWeek #Homecoming #Barbie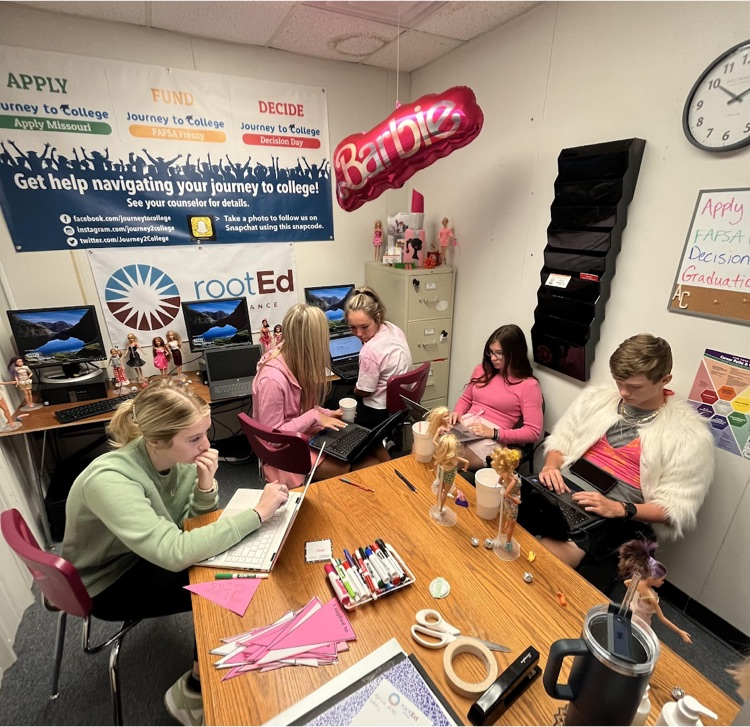 Picture Day is Wednesday, September 27th! Look for information coming home this week, including the on-line order code. (Please note, order codes are different for the Elementary and High School.)

𝐇𝐨𝐦𝐞𝐜𝐨𝐦𝐢𝐧𝐠 𝐢𝐬 𝐭𝐡𝐢𝐬 𝐅𝐫𝐢𝐝𝐚𝐲! Show your Bulldog Pride during spirit week, take pictures and tag us in your spirited Facebook posts. • Decorate your windows • Have a float in the parade • Share throw back pics of Homecomings past • Dress up in your best Barbie attire The business or community group with the most school spirit will get free admission to the game on Friday. Parade: 2:30pm Game: 7pm Queen Coronation: half time To register a float for the parade contact Mrs. Rivera at
[email protected]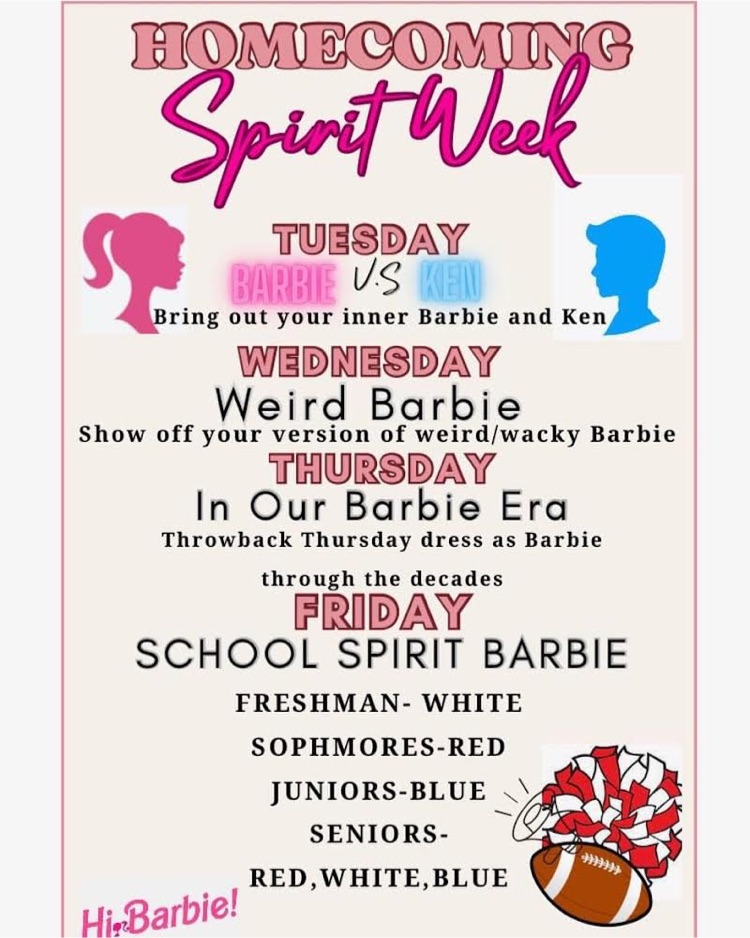 Come pack the stands tonight as the AC Bulldogs take on the Rich Hill Tigers. Special performance during halftime featuring Pup Squad and a recognition of the 1963 AC Football Team. Let's Go, Bulldogs!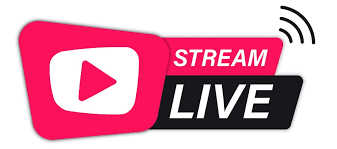 Come watch our JH/JV football teams take on Archie at home tonight. Game time is 5:30 pm.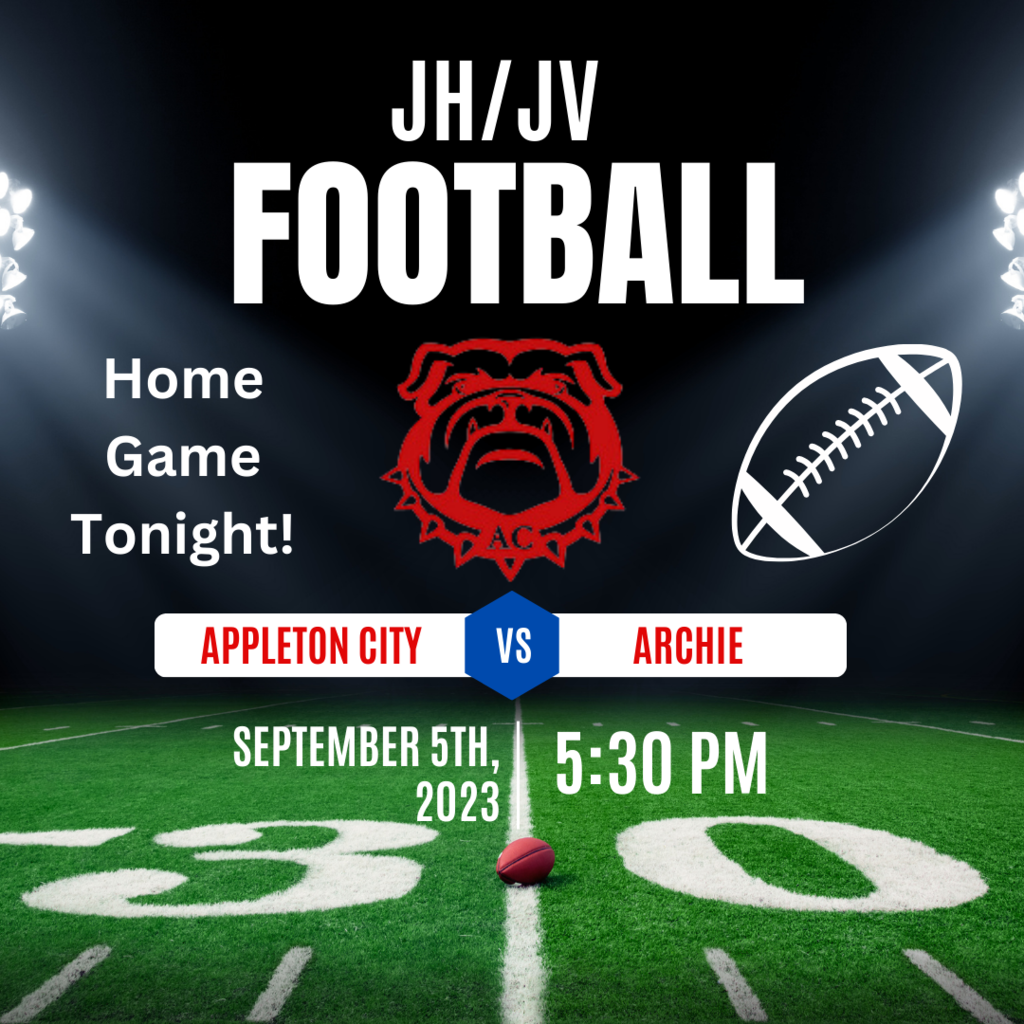 Best of luck to our girls tonight as they take on Sherwood. Game time is 5:30 pm at Sherwood.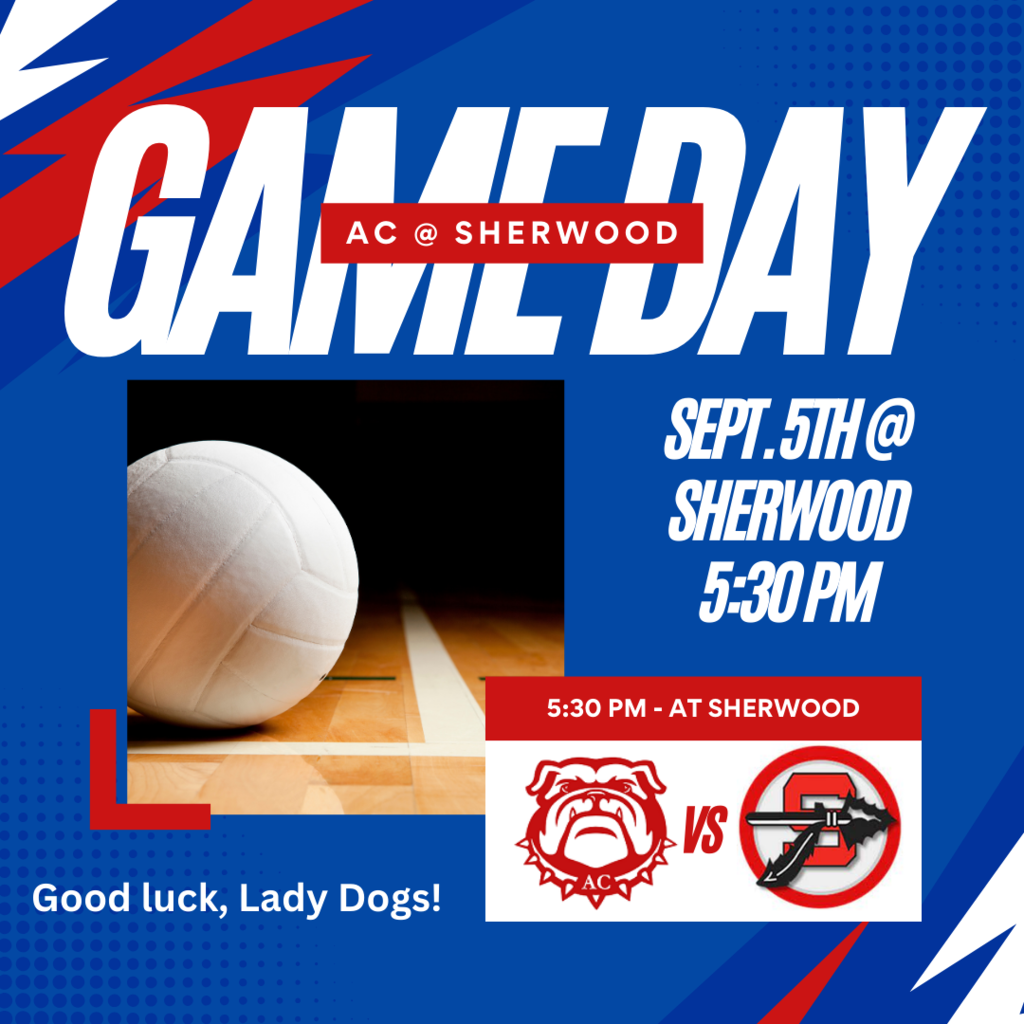 Come on out tonight to see our Volleyball girls in action at their first home game. Game time is 5:30 pm.

A great night of volleyball as our AC Bulldogs bring home wins vs. Lincoln and Warsaw! Way to work together, ladies! Keep the hits coming!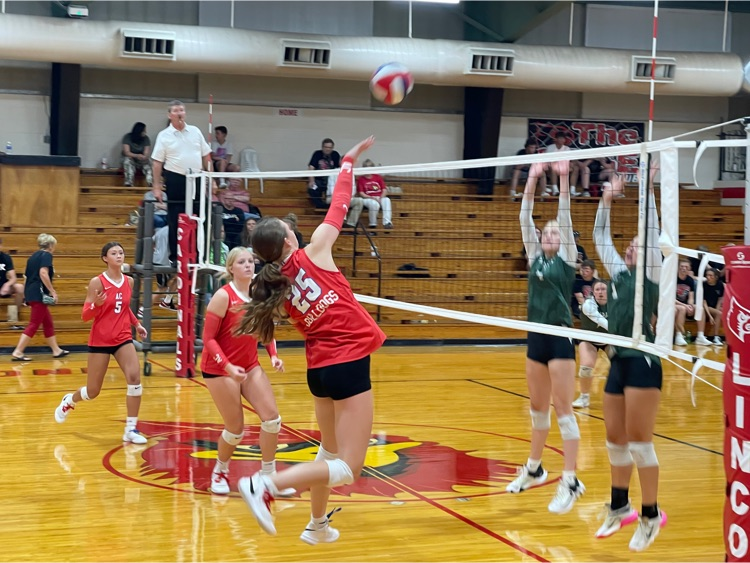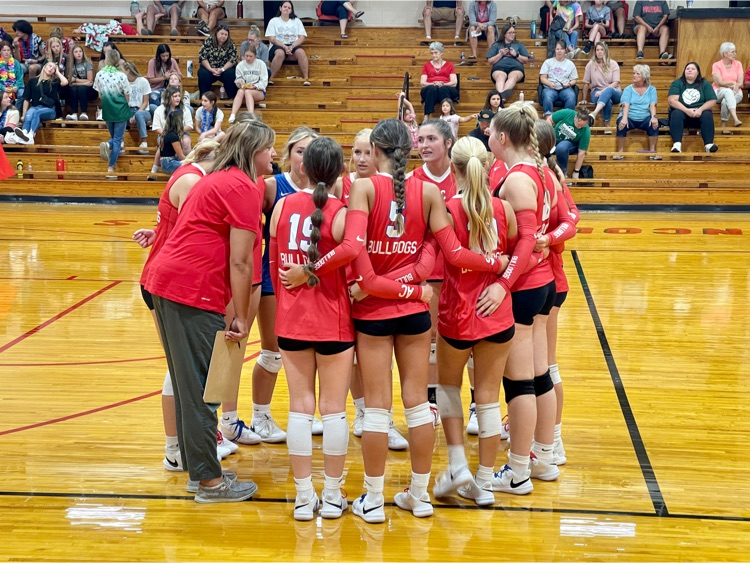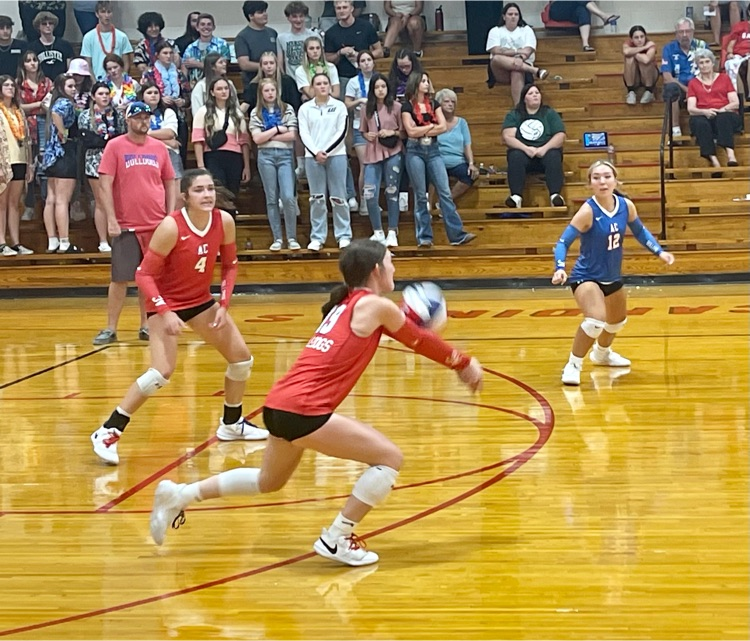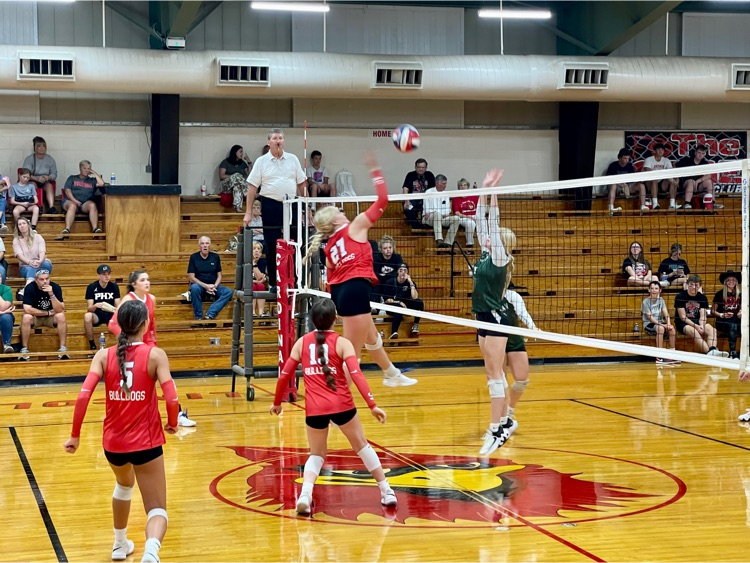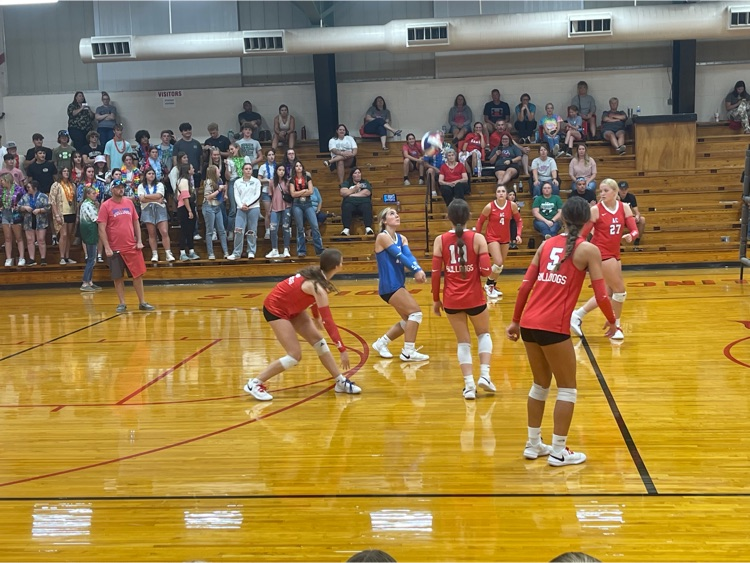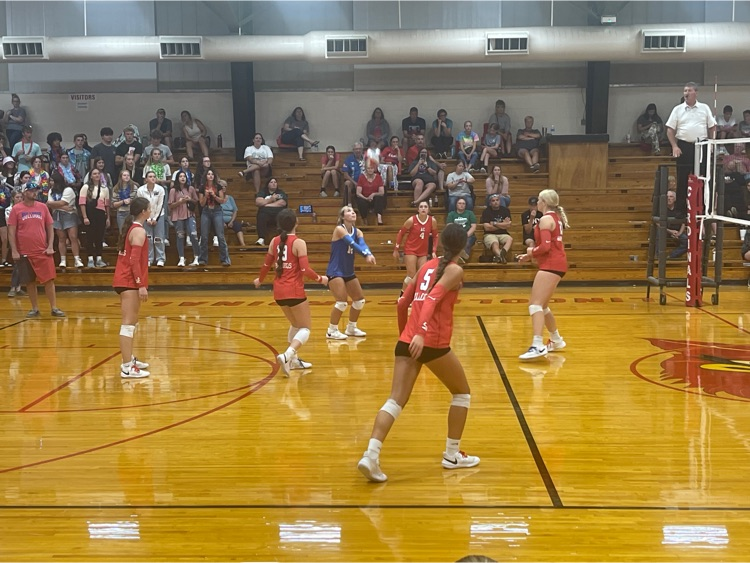 Congratulations to our ACHS Volleyball team for placing 3rd at the Stockton Tournament. Also congratulations to our softball players who also placed 3rd in their tournament today. It's a great day to be a Bulldog!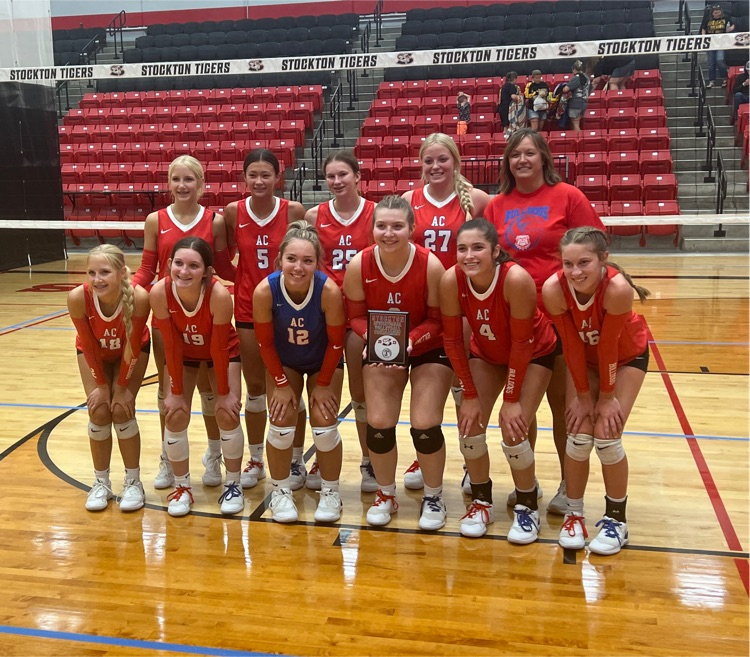 Appleton City School Families, In order to be entered into the drawing for a $50 Food Fair gift card, please return your families Free and Reduced Meal form by Tuesday, if you have not already. Your family does NOT need to be eligible for Free or Reduced meals in order to be eligible for the prize.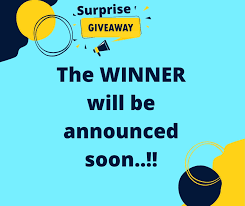 AC Athletic Booster Passes are now for sale. Stop by the HS office during school hours, or they will also be for sale at our first home games. Go Bulldogs!!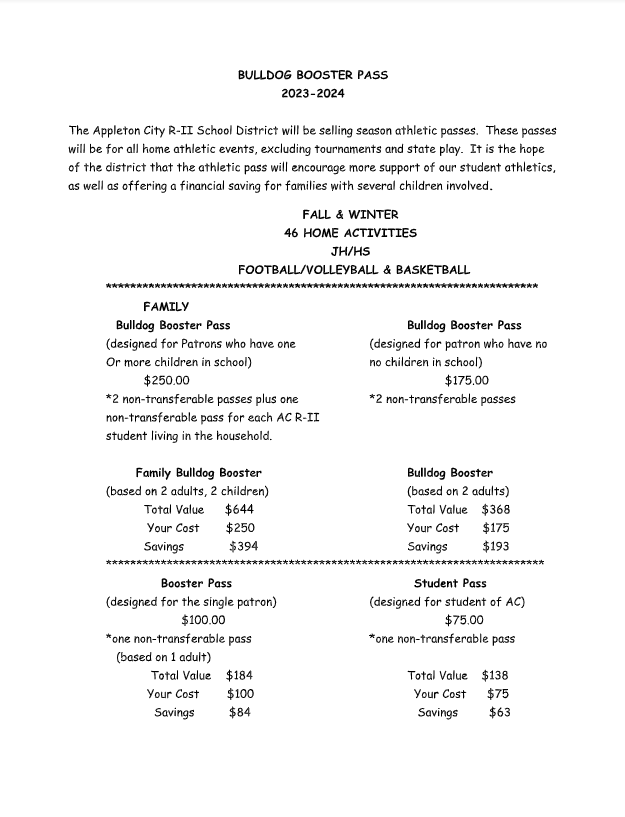 Attention AC HS/JH Parents: We are so looking forward to the first day of school tomorrow! This is an announcement to inform you of our new cell phone policy that will be enforced this school year. As many of you read in the updated student handbook, the new policy states: "Developments in cell phone technology in recent years have resulted in enhanced communication opportunities. However, the use of cell phones in schools poses increasing risks of school disruptions, bullying, criminal activity, and academic dishonesty. As a result, student cell phones are banned during instructional time during the school day and in dressing areas and restrooms during extracurricular activities. Students are not permitted to carry cell phones during school hours (7:50am – 3:32pm). If a student must bring a cell phone to school, it is to be secured in the office upon entry, placed and left in their locker, or left in other secure locations. If there is an emergency, students will be allowed to use the school phones. Students who disregard this policy face the following disciplinary steps: 1st Offense – The cell phone/device will be collected by a staff member and sent to the office. The student may pick up their phone at the end of the school day. 2nd Offense – The cell phone/device will be collected by a staff member and sent to the office. The parent will be contacted, and a parent will be required to pick up the device. 3rd Offense – The cell phone/device will be collected by a staff member and sent to the office. Parents will be contacted and required to pick up the device. The student will receive 1 day ISS (In-School Suspension). Further offenses will result in increased days of In-School Suspension up to Out of School Suspension." The purpose of this new policy is in an effort to provide the best possible education to our students. Parents, if you need to get ahold of your child during the school day, please call the HS office, and a message can be given to your child. Thank you for your continued support, and here's to a great 2023-24 school year!!



We apologize, but due to construction in the building, HS/JH will be moving in-person registration to next Tuesday (8:30am - 3:00 pm) and during next Thursday's open house (5:00 pm - 7:00 pm). This year, returning students can just register on-line. Our registration link will be sent out Tuesday over email, live feed, and Facebook post. In-person registration will only be required for new students and any parents needing assistance or access to the online link. Thank you for your understanding.

ACHS Bulldog Volleyball practices start Monday at 6 am! Here's to wishing them a great season! #proudtobeabulldog